Profile
Name: 羅志祥 / Luo Zhi Xiang
English name: Show Lo / Alan Luo
Also known as: 小豬 (Xiao Zhu) / Mr. Pig
Profession: Host, singer, and actor
Birthdate: 1979-Jul-30
Birthplace: Taiwan
Height: 180cm
Weight: 68kg
Star sign: Leo
Chinese zodiac: Goat
Blood type: O
Early Life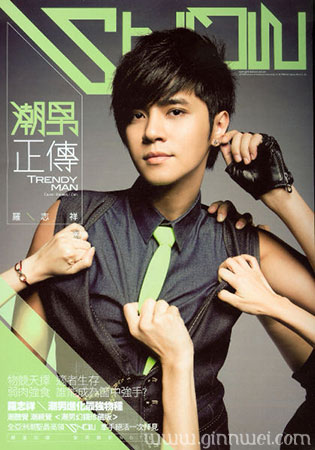 Discography
ShowTime

Released: October 9, 2003
Format: CD
Label: AVEX
Sales: TAIWAN: 100,000+
達人Show Expert Show

Released: October 22, 2004
Format: CD
Label: AVEX
Sales: TAIWAN: 100,000+ (until 2005)
催眠Show Hypnosis Show

Released: October 14, 2005
Format: CD
Label: AVEX
Chart position: #1 (Taiwan G-music chart)
Sales: TAIWAN: 100,000+
SPESHOW (There were 3 re-releases (total 4 versions) of this album. There was also a special premium version released only in Taiwan. It had a limited run of 10 thousand, and included a SPESHOW phone strap and the album was autographed.)

Released: November 17, 2006
Format: CD, CD+DVD
Label: AVEX
Chart position: #1 (Taiwan G-music chart)
Sales: TAIWAN: 120,000+
舞所不在 Show Your Dance

Released: November 16, 2007
Format: CD, CD+DVD
Label: EMI Capitol Records
Chart position: #1 (Taiwan G-music chart)
殘酷舞台真實錄LIVE DVD: Show On Cruel Stage

Released: July 11, 2008
Format: DVD
Label: EMI Capitol Records
Chart position: #1 (Taiwan G-music chart)
潮男正傳 Trendy Man

Released: December 26, 2008
Format: CD
Label: Gold Typhoon Records
Chart position: #1 (Taiwan G-music chart)
羅生門 Luo Sheng Men

Released: January 15, 2010
Format: CD
Label: Gold Typhoon Records
Chart position: #1 (Taiwan G-music chart)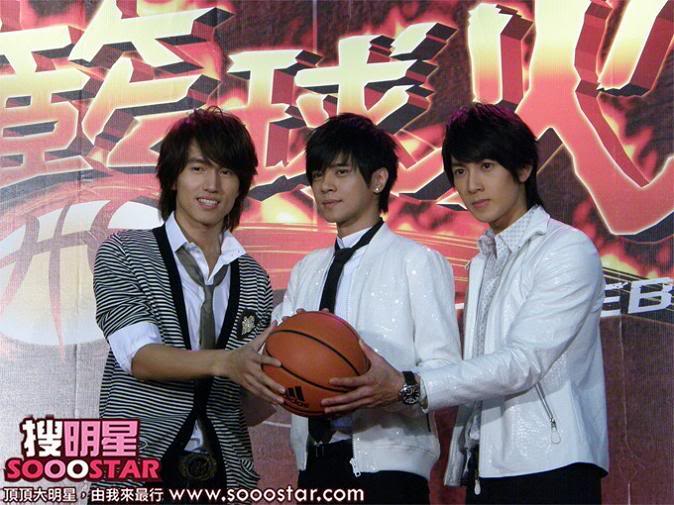 Drama
| | | | |
| --- | --- | --- | --- |
| Year | Title | Role | Network |
| 1998 | 當我們窩在一起 When We Are Nesting Together | 林明宗 Lin Ming Zong | Public TV |
| 2000 | 女生向前走 Go Forward Girls | 羅嘉西 Luo Jia Xi | CTV |
| 2001 | 少年梁祝 The Youth Of Liang Shanbo And Zhu Yingtai | 梁山伯 Liang Shan Bo | CTV |
| 2002 | 麻辣鮮師 Spicy Hot Teacher | 余志祥 Yu Zhi Xiang | GTV |
| 2003 | 嗨! 上班女郎 Hi Working Girl | 鄭達倫 Zheng Da Lun | CTV |
| 2004 | 鬥魚2 The Outsiders II | 袁承烈 Yuan Cheng Lie (阿烈) Ah Lie | GTV |
| 2007 | 轉角*遇到愛 Corner With Love | 秦朗 Qin Lang | CTV |
| 2008 | 秦朗 Qin Lang | 元大鷹 Yuan Da Ying | GTV |
| 2009 | 海派甜心 Hi My Sweetheart | 薛海 Xue Hai (別名達浪 Da Lung) | CTS/GTV |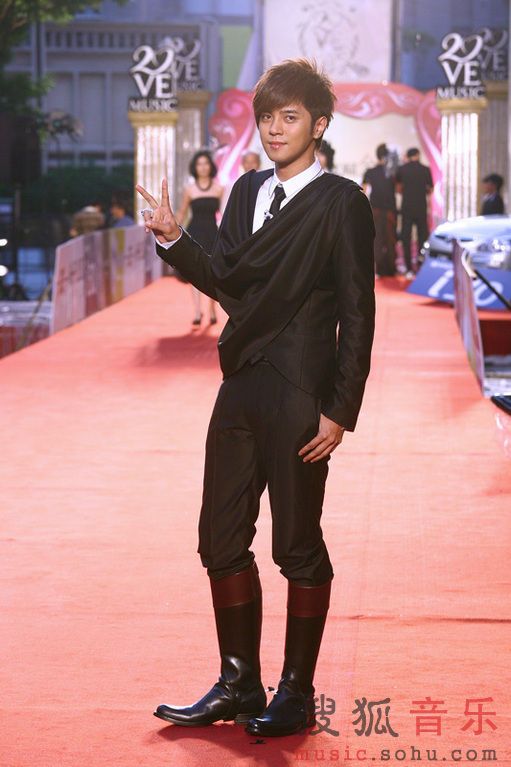 Movies
頻果咬一口 / Expect A Miracle (2001)
神探兩個半之學校有鬼 / Two and Half Detectives- There are Ghosts in the School's Backyard
Chicken Little / 四眼天雞, as Chicken Little (Chinese, Voice only) (2005)
The Bee Movie / 蜂電影,as Barry Bee Benson (Chinese, Voice Only) (2007)
歲月情 (filming is on hiatus)
Yay!! There's a thread on Show Luo here!! I love his slow numbers. Like his grovy dance moves too.


Anyone of you went to his recent concert?

small_pig

Newbie





Join date

: 2010-05-26


Posts

: 7



I also love some of his songs like 我不会唱歌 and 爱转角...Many of his songs are emo enough for me to love it =)

_____________________


When you kiss someone for a minute, you both burn about 2.6 calories.

According to that math, it would take about an hour of kissing to burn 156 calories. A person who runs for 45 at a 10mph pace burns 538 calories. Which one would you rather do?

I would rather kiss a person for 6 hours instead =)
Eh...show really cannot sing good emo songs leh...the best emo song i think he sung so far is 幸福不灭.

Personal preference la...for me i think 张栋梁 is better at singing emo songs.

kenzhi

Global Moderator





Join date

: 2010-04-08


Posts

: 1619




---
Permissions in this forum:
You
cannot
reply to topics in this forum