Recently, Wang Sum Ling's ex-boyfriend, Fan Chih Wei revealed that she lost her virginity at age seventeen. This sparked recent discussion among netizens as to the age when several popular artists lost their virginity.
Edison Chen Koon Hei- 13 Years Old
Growing up in the United States, Edison Chen lost his virginity when he was thirteen years old. He started having one night stands when he was fifteen. He was very sexually open and was quoted saying, "Making love is one of my favorite activities." Perhaps he spent too much time pursuing his "favorite activity," as he was embroiled in the celebrity nude photo scandal in 2008, which involved Cecilia Cheung Pak Chi, Gillian Chung, Bobo Chan, and other actresses.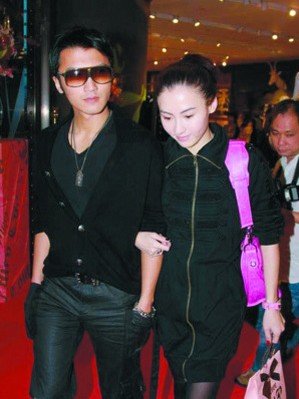 Nicholas Tse Ting Fung- Before Adulthood
On a game show, Nicholas Tse was drilled regarding the first time he kissed, had sexual fantasies about an actress, the woman he thought about most frequently in the last year, etc. Although Nic never revealed the exact age he lost his virginity, he admitted that he was an "early bloomer."
Cecilia Cheung Pak Chi- 17 Years Old
When Cecilia was seventeen years old, she returned to Hong Kong from Australia. She met Chu Wing Lun's younger brother, Jason Chu Wing Tong (of the Young and Dangerous fame). After Cecilia and Jason broke up, she became involved in rumors with Jordan Chan Siu Chun, Daniel Chan Hiu Dong, Nicholas Tse Ting Fung, etc. At this time, Chu boasted to his friends, "You have to know that I was Cecilia's first man!"
Joey Yung Cho Yi: 16 Years Old
Wong Cho Yi change the attention to Show Luo upon being asked with their First Night. Both their First night happened on 16 years old. On an entertainment show, <100% entertainment>, Joey Yung implied that she lost her virginity at sixteen years old.
Vanness Wu Jian Hao: 17 Years Old
After getting baptized recently, Vanness Wu vowed to abstain from sex until he got married. While filming intimate scenes, he would make a small prayer to God. Vanness admitted that he lost his virginity at seventeen years old, after he got drunk one night. He regretted his lost of virginity to someone he did not truly love.
Vic Zhou Yu Min: 17 Years Old
On an entertainment show, Vic Zhou revealed that when he was seventeen years old, "he grew up in one night." His first kiss happened when he was a student. The kiss felt like a very light touching of the lips.
Mike He: 18 years old
With Xiao S "threatening", he admitted that he was frivolous when he was young. He admitted that his first night was given to his girlfriend whom he was together with for about 4 years, where he was about 18 years old.
Wilber Pan: 19 years old
Wilber is not a virgin and even claims that losing his virginity at 19 years old came too late. "Are you a virgin, Wilber?", this is an unavoidable question when attending a TV show. WIlber Pan admitted that he wasn't, and that his first night happened on 19 years old. He even claims that "first night happening on 19 years old is already too late"
Original Text:

_____________________


When you kiss someone for a minute, you both burn about 2.6 calories.

According to that math, it would take about an hour of kissing to burn 156 calories. A person who runs for 45 at a 10mph pace burns 538 calories. Which one would you rather do?

I would rather kiss a person for 6 hours instead =)

---
Permissions in this forum:
You
cannot
reply to topics in this forum