Styles sussed out: Local actor Nat Ho from Polo Boys may be okay with itty-bitty red swimming trunks, but if there's one fashion item he'll never ever wear, it's lacy pink underwear.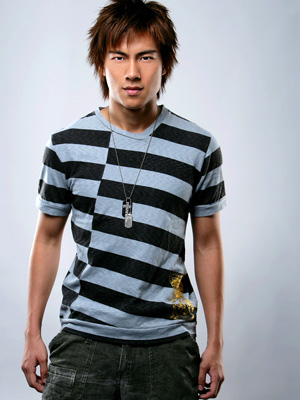 Nat Ho says that it's important to dress appropriate for the occasion. Naturally, that is why you saw him mostly topless and taut with nothing but bright red swimming trunks during his time in Channel 5 drama Polo Boys. Perhaps that has something to do with him considering pants-less wonder Lady Gaga as a fashion icon, though he finds her outrageously OTT outfits "not really wearable". But the one fashion item he won't touch with a ten-foot pole is a relatively (we said, relatively) harmless lacy pink underwear.
Often seen in casual to semi-formal threads, the boyish-looking 25-year-old actor says his everyday style is practical, and he has no specific preference for brands, as long as the clothes "talks" to him. Guess lacy pink undies couldn't say anything much convincing.
Describe your style.
My day-to-day style is practical, but I'm a chameleon. I'm not afraid to be edgy if I need to be, but my rule of thumb is to always be appropriate for the event.
Which brands do you typically go for?
It runs the whole gamut from brand-less to D&G. If I like it and it looks good on me, I'd buy it.
Where do you typically shop for clothes?
Various places; one of my favourites is Hide&Seek by local designer Keith Png. Aside from carrying ranges from local designers, there's also a collection of other brands, all very eclectic and in limited pieces. So, there's less likelihood of wearing the same thing as someone else.
Be honest, how often do you buy new clothes?
No fixed time. If they "talk" to me, it's when I buy. Sometimes I see something nice but it doesn't "talk" to me, then I usually don't buy it.
Are you someone who matches everything to a T?
No! That's boring. Sometimes I deliberately wear mismatched clothes. There shouldn't be rules when it comes to fashion.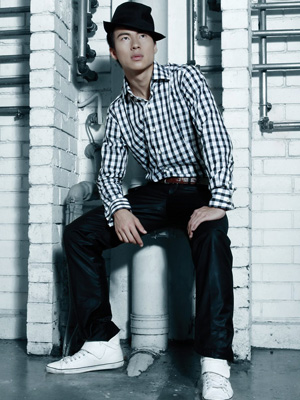 What's the one thing you will never wear?
Lacy pink panties.
What's the one thing that you really should throw away, but probably never will?
My school uniform.
What's your grooming routine like?
The standard cleanse, tone (sometimes), moisturize (sometimes). Okay, I do get lazy. Also, invest in a good haircut, and have enough beauty sleep (a rarity for me).
Who do you think are the true fashion icon(s) today?
Lady Gaga. Wearable? Not really. Iconic? A definite yes!
Rate yourself from 1 to 10.
Lucky 7. Maybe add a 0.5 if I've had time to go to the gym and/or get a tan.
Source: xinmsn.com. Photos courtesy of Nat Ho and Newman Magazine
I rate him 10 outta 10. Sad he is not signing on with mediacorp. Means I will not get to see him that often on tv

small_pig

Newbie





Join date

: 2010-05-26


Posts

: 7




---
Permissions in this forum:
You
cannot
reply to topics in this forum