Linda Chung
Chinese name 鍾嘉欣
Chinese name 鍾嘉欣 (Traditional)
Chinese name 钟嘉欣 (Simplified)
Pinyin zhōng jiā xīn (Mandarin)
Jyutping zung1 gaa1 jan1 (Cantonese)
Ancestry Maoming, Guangdong, China
Origin Hong Kong
Born 9 April 1984 (age 25)
Maple Ridge, British Columbia, Canada
Occupation Actress, Singer
Label(s) Star Entertainment Ltd
Years active 2004 - present

cheez_ing

Member Plus





Join date

: 2009-05-02


Location

: Singapore


Posts

: 60


Age

: 26



Linda Chung Grows Height With Milk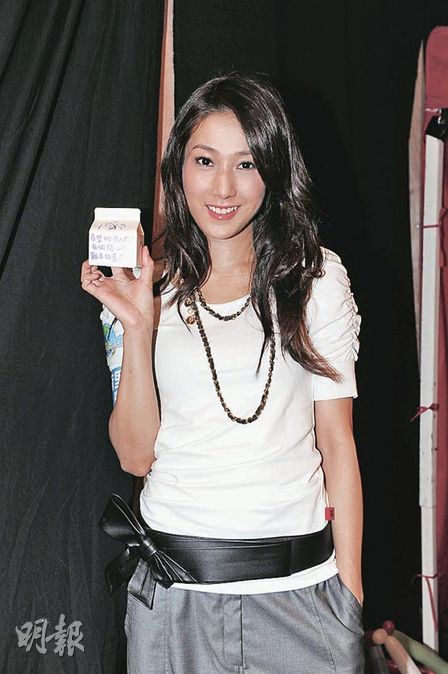 Linda Chung attended to a milk box design contest in an elementary school. She didn't like to drink milk when she was little, so she was thin and short. It was until one time her mom penalized her with a big glass of milk, she fell in love with it, and that made her grew a lot during puberty. She will drink milk now everyday at breakfast: "It's very good for skin."
Linda just returned to Hong Kong from Malaysia, then she will start to film new series "How come Ah Sir is Ah Sir." She plays a very cool teacher: "It's different than my usual good girl image, wants to try a new direction."

_____________________


When you kiss someone for a minute, you both burn about 2.6 calories.

According to that math, it would take about an hour of kissing to burn 156 calories. A person who runs for 45 at a 10mph pace burns 538 calories. Which one would you rather do?

I would rather kiss a person for 6 hours instead =)
Linda Suports Raymond Lam doesn't have any "Prince disease"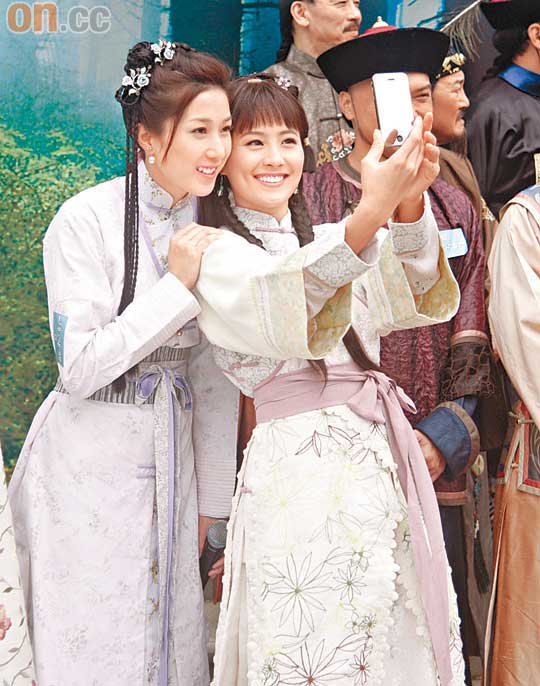 Linda Chung and Fala Chen etc attended to promotion event of new series "Ghost Writer" (蒲松齡). Linda was asked that ex-rumored boyfriend Raymond Lam is said to have prince disease, she said: "Don't talk about us two anymore, nothing happened when we worked together before. (People change?) Don't know! But prince needs be cared about others, he doesn't need to." Asked did Raymond invite her to watch concerts? Linda avoided again: "No! (He and Wong Cho Lam will open the show on the same date, who will you go to support?) If I have time, I'll watch them both. (Who are you closer with?) Both, I'm amiable, get along well with everyone!" Fala said her character in the series is naive and cute, it's said she's not like that, Fala replied embarrassingly: "Of course, I'm a human, she's a fairy."
In addition, in Raymond's "Mysteries of Love," Tavia Yeung has interest in Raymond so she searched his information online. When netizens followed and clicked on the link, they discovered the website is a adult porn website.

_____________________


When you kiss someone for a minute, you both burn about 2.6 calories.

According to that math, it would take about an hour of kissing to burn 156 calories. A person who runs for 45 at a 10mph pace burns 538 calories. Which one would you rather do?

I would rather kiss a person for 6 hours instead =)
hi..i am a linda fan here support linda always

stupidguy

Member





Join date

: 2010-06-13


Posts

: 42




---
Permissions in this forum:
You
cannot
reply to topics in this forum